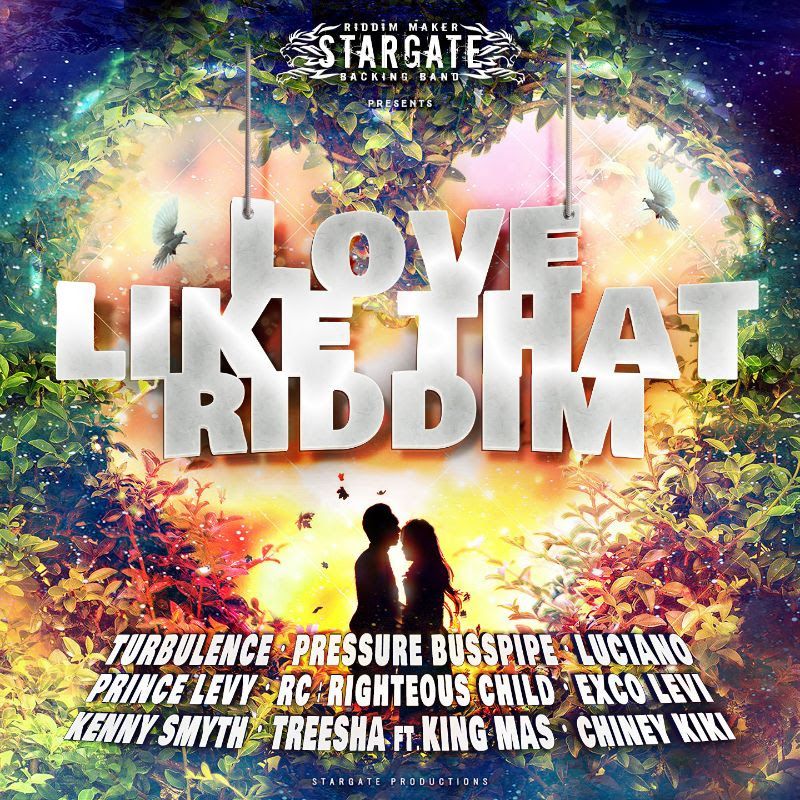 Deeper Vision Review: French label, band, and production duo Stargate Backing band drop a brand new one-drop style riddim album 'Love Like That Riddim.' The riddim is equally a conscious reality riddim as well as lovers vibes in terms of the lyrical content. The lead single "Blaze" by Saint Thomas based artiste Pressure Busspipe is the heaviest and most culturally relevant. Pressure's music video begins with a picture of George Floyd at the same time we are witnessing the trail of the former police officer who ruthless murdered George Floyd in front of the whole world's eyes. The lead single pays tribute to many of the recent victims of racist murders at the hand of the police, ultimately revealing the structural racism built into the society in America that Rasta has warned us about for nearly half a century and thus the chorus echoes "So we nah stop blaze."
The riddim features some of the Jamaican names that have been a staple on roots riddim juggling's, such as Luciano, Turbulence, more recently Canadian Exco Levi as well as a full list of solid vocal artistes. Also there is a special edit of Prince Levy's "Vows" that is a stripped down Vocal and Piano piece that takes the song into a more minimal realm. The album all in all is a solid piece of production that captures that nice balance of sweet melodic one-drop reggae music highlighting more melancholic melodies that are familiar to Don Corelone riddims, while balancing modern production techniques. Check out the Pressure Busspipe 'Blaze' music video now on YouTube. Stay tuned for the drop of this riddim on May 7th via all platforms. 
Words by Ted Ganung (Deeper Vision Recordings). 
LOVE LIKE THAT RIDDIM 
Official Release Date: April 23rd 2021
TRACKLIST 
1. Pressure Busspipe - Blaze 
2. Turbulence - Message To Humanity 
3. Luciano - Break For The People 
4. Righteous Child - Love Of The Lifetime 
5. Prince Levy - Vows 
6. Treesha ft. King Mas - Crisis 
7. Kenny Smyth - Brighter Day 
8. Chiney Kiki - Hold Me 
9. Exco Levi - Light 
10. Prince Levy - Vows (Vocals Piano) 
11. Stargate Backing Band - Love Like That Riddim