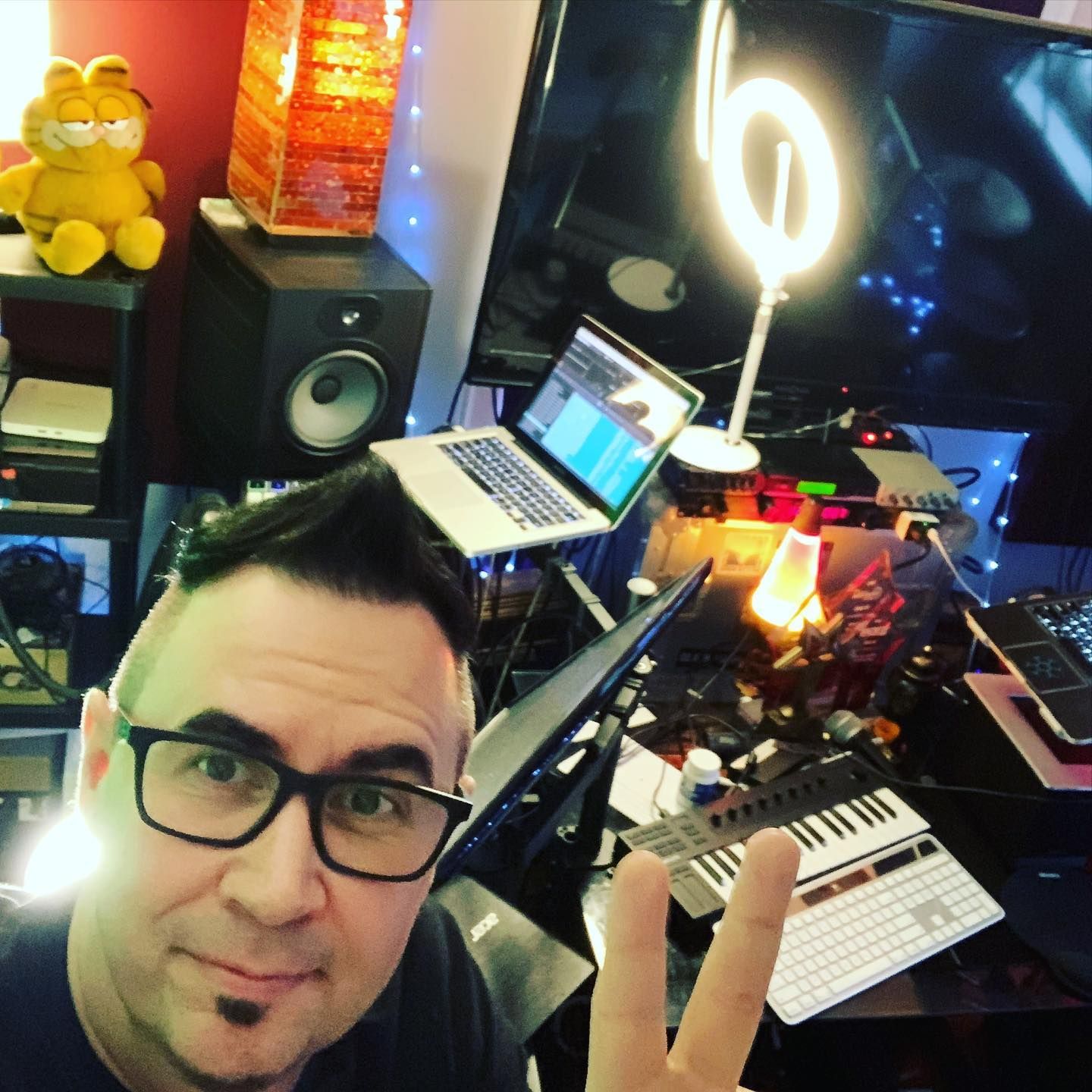 What are you favorite tools to use for producing? 
I use Logic Pro X, for VSTs I'm loving Substance by Output right now. There's a great compressor/limiter I use as well called Velo2 that's amazing for getting a lot of warmth & punch out of your instruments. As for outboard gear i'm a big fan of anything Moog. 
Who are your biggest influences? 
This is a big question. For house & breaks I grew up on guys like Dj Dan, Krafty Kuts, BT, Meat Katie, Elite Force. I've had the great luck of being able to play with acts like Crystal Method, Roger Sanchez, Robbie Hardkiss, Green Velvet to name a few and spend time chatting with them and getting advice over the years. 
How did you link up with Mat and Rosemary? 
I've known Mat Lunnen for years, he started out wearing more of a promoter/dj hat in Toronto while I was playing parties & touring. When he jumped into producing I always tried to be a resource for him when he had questions so when he started really killing it with his productions, a collaboration seemed inevitable. When Mat sent me 'I Told You' and asked me to collab on it, I didn't hesitate! Then we added Rosemary to the mix, who I met through our mutual friend and producer Toni Toolz in the UK. Rose and I hit it off right away and we quickly started working together on house tracks whenever I felt I need some killer sax riffs. 
Tell us a bit about the scene in Canada? 
The scene here in Canada, especially Toronto & London, Ontario, is absolutely amazing for house music & techno. With artists like John Acquaviva, Hatiras, Kenny Glasgow, Jelo, Deadmau5 the road has been paved with success stories. There's such a richly diverse music scene here filled with fresh producers, as well as veterans that are still releasing fresh material. 
What are your favorite places to DJ? 
My career has basically been focused mainly on warehouse parties & festivals, so I would say my fav cities to play to date have been San Francisco, Seattle, Vancouver, anywhere in western Canada tbh (Saskatoon, Regina, Edmonton, Calgary) and of course here in Toronto, Montreal & London. 
What do you like to do when you are not making music? 
I've been really getting into editing videos in Final Cut Pro, that and mastering OBS and the art of live streaming. When I'm not making my own original music, I also have a deep love of retro music, 80s & 90s primarily, so I have a club night called Raygun that I have quite a following for where I delve into all things retro. Due to the pandemic I've moved it onto Twitch, along with my monthly house/breaks/basshouse show called Filthy Bass. That fills in my spare time, along with an unhealthy amount of horror/sci fi/mystery binging. 
Tell us about all your different Monikers and the inspiration behind each project? 
-The Incredible Melting Man started out in the vinyl days as breakbeats, then drifted into the world of electro-house in the mid 2000s, now focusing on a healthy cross section of breaks, bass house & jackin house.  Www.incrediblemeltingman.com 
- Tony Diamond is my tech house & techno alter ego. 
https://www.beatport.com/artist/tony-diamond/254862/releases 
- Anthony (H) is the name I do all my electro-industrial, EBM, darkwave music under where it's more song based with me on vocals and programming, it's a more aggressive style. www.AnthonyH.ca 
- Cesura is myself & wife (fellow recording artist Kerrie Nation), This project is bass house and techno. we've been remixed by Frankie Bones 
How did the 'I Told You' EP project come together? 
Mat Lunnen spearheaded this release, the track was already really great so I introduced Mat to Rosemary to add the sax hook, but Mat felt like handing it off to me could really bring it home, so I added my production, fills & mixdown to the project and we ended up with the final versions of the tune. 
'I Told You' on Beatport https://www.beatport.com/release/i-told-you/3320368
How has COVID changed your music routine? 
Lots of live streaming. Everything from house to breaks to retro dj sets. I've delved head first into creating the craziest OBS live stream visuals and I'm logging in thousands of hours of dj sets at twitch.tv/RaygunEvents as well as playing house sets for promoters NECevents on twitch. 
How can people catch your DJ sets? 
https://m.mixcloud.com/meltingman/