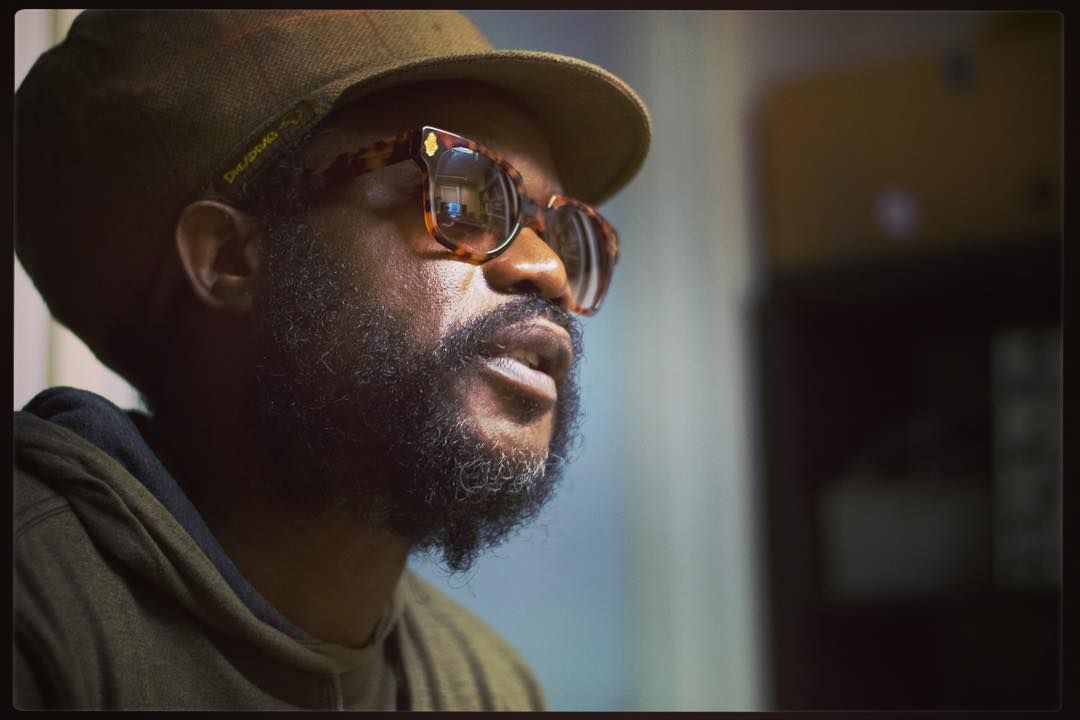 When did you start playing Steelpan and was this your first instrument ? 
I started playin steel pan at an early age of 7, Yes it was my first instrument then the recorder was also a favorite.
How would you describe the music scene in Trinidad ? 
The music scene in Trinidad has its negatives and positives just like any other places on earth. With that being said once you have a recognizable name you can pretty much make a lot happen for yourself. With technology at an all time high, it is much easier now for a lot of younger talent choosing this field of business. Trinidad still being Caribbean and one of the smallest island which still battles with technology on the streaming side, so YouTube is more a go to for the youths. Many get their recognition via YouTube views.
Who are some of your favorite Calypso artists ? 
Some of my favorite calypso artists just to name a few would be; Shadow being my favorite, Black Stalin being the first Rasta man in calypso burning a fire, Sparrow was the first rude boy for the ladies and kitch.. because he knew melodies like nobody.
How have you seen the Soca scene develop over the years and what do you think has been the impact of a year without Carnival in T&T ? 
I am blessed to be one of the many who have been in the industry for a very very long time. I'm talking about before Bunji Garlin, I have been introduce to the Soca industry the year Denise Belfon sang " KaKa lay lay" whatever year that was !
I was I believe 11 working with a producer name Ryan Romany, he was also the producer/ guitarist for an old school brass band called Chandelier or Sound Rev. 
Ryan went on to becoming the president of COTT.. May he Rest In Power! Then I was blessed to work with one of the greatest producer to ever do it. 
Sheldon "$HEL$HOX Benjamin, may he also Rest In Power. So I was privileged to see the different changes the industry has been through for over many many years. 
As for covid being the new reality, I feared this would have happen where artist relied on the season to to be able to take care of their loved ones. I mean being a steel pan player I know carnival also feeds a lot of musicians not just the Soca Stars so I don't know if the culture can stand another one where there is no Carnival or festivals.
Tell us a bit about Sons of Dub, how the group formed and the vision behind the movement ? 
Suns Of Dub was a group where you had a Yardie and Two Trinis, which is also an amazing story. When I was younger my father was a DJ so I grew up on Augustus Pablo and Hugh Mundell Records where up to this day Hugh Mundell is my favorite vocalist of all! Fast Forward... Ras Jammy and myself were apart of a group called TriniYard, so we been always friends. I met Addis Pablo when visiting Jammy in Jamaica where he attended UWI (University of the West Indies), we did couple recordings and that was it. 
Couple years later I had an offer to go on tour in Europe. At the same time Ras Jammy and Addis were also on tour already as Suns of Dub. Jammy played the vinyl and Addis played the melodica like his dad once did. My tour ended in Italy and theirs Sweden I believe and we decided to meet in Amsterdam and we did a radio show at Red Light District, where Addis played and I sang just like Hugh Mundell did while vibzing with his dad and it meshed and we been touring for 8 years non stop sometimes 8 months outta the year!
What is the concept behind "Unconditional Love" and where did you film the music video ? 
Unconditional Love was on the Suns Of Dub first album called Far East LP. I wrote that song after traveling to so many places where people didn't look like us but loved us tremendously. That video was shot where King Selassie I Live while in Exile, a place called Bath In the UK, so that was very special to all of us to be there and share in that moment.
What reggae artists influenced you the most ? 
Hugh Mundell is the only reggae I ever loved hearing and still do till this day. No one else really. Oh wait, I love Peter Tosh because we kinda look alike lol, I get I look like Denise Brown a lot too. So Denise Face, Peter Attitude with Hugh Mundell Voice.
What is the reggae scene like in Trinidad and how does it compare to other places you have lived and traveled ? 
The reggae scene in Trinidad and Tobago is super challenging for the artists that live there. Reggae is a genre you have to reach your audience and reason with them like on a one and one type vibes. Hence Khari Kill and myself alongside with Studio53 created a concert called "Ah Cyah Wait" where we would basically have all the reggae artists from the country perform in a well professional environment. The festival lasted a cool three years. When you live in a system where it pretty much operates on a Crab inna Barrel syndrome it's hard to get anything out of it with pure substance, you pretty much get what they want to give you. Not just for the reggae but all genre in sweet T&T. 
You have toured and travelled pretty extensively, but when you are not on the road what is your favorite place in the states ? 
When I am not traveling I prefer being home in Miami. But now I have a new liking for Atlanta but that's work related, but Florida is the place to be at!
Tell us a bit about the 'No Borders' EP. Firstly, lyrically what is the message in the lead single "No Borders" ? Also, how would you describe the other tunes lyrically ? 
'No Borders' let me tell you how much I love that song, because I spoke things into existence with that song. 
The chorus goes like "Open your mind to the impossible, Relax and let go of your attachments, Ah Bet nothing ain't good trouble you, People gonna do you wrong is how you react to them." I have face a lot in my life some things I didn't think I can truly come out from and I did so by not being attached.
So lyrics for me is everything all my songs and whoever song I'm listening too, you have to say something to have me glued in. Anybody can rhyme but please make sense when you do. That's all I am saying.
What about "I'm Grateful" ? How did you come up with the concept for this tune ? What is the message that you wanted to convey ? 
Grateful, I wrote that not knowing what was gonna happen to me, right after I wrote it. Now that song means so much to me. People are not always nice to good people, so I am grateful to have a forgiveness and peace in my life presently. What I want to convey is while you reading this article just be grateful for everything you have in your life today, let tomorrow worry about itself.
How about new projects, what should people be on the lookout for ? 
Well I have recently been inked to a new label on the Hip-Hop side of things, new world, new genre, but I'm bless to have the freedom to be myself. I have always been myself, but a lot more because of the culture of the genre. So I now go by the name which happens to be my name Marvin Walllters (3L's for proper pronunciation) formerly known as Jah Bami. My new hit single is called 'Light Bulb' and will be released on April 20th, the famous 420 Day! Release party at the newly famous Kings Of Diamonds in Atlanta. So it's gonna be lit! So I want everybody to go stream my new single 'Light Bulb' Ya Dig!
What is the latest with Sebat Records and what is the sound you are going for with this label ? 
Sebat Records is my baby, Sebat is a home for artist like myself. We don't need approval from any 3rd party to say your great! If you got music and your believe in your stuff, we are gonna distribute for you here at Sebat Records, doesn't matter the genre to be honest. Good music is good music and music never expires!
Thanks for dropping some history with us ! Do you have any livestreams or shows coming up ?
Thank you for having me. Just keep lock to all my social media mediums and y'all gonna know what's poppin. Love peace and blessings always!