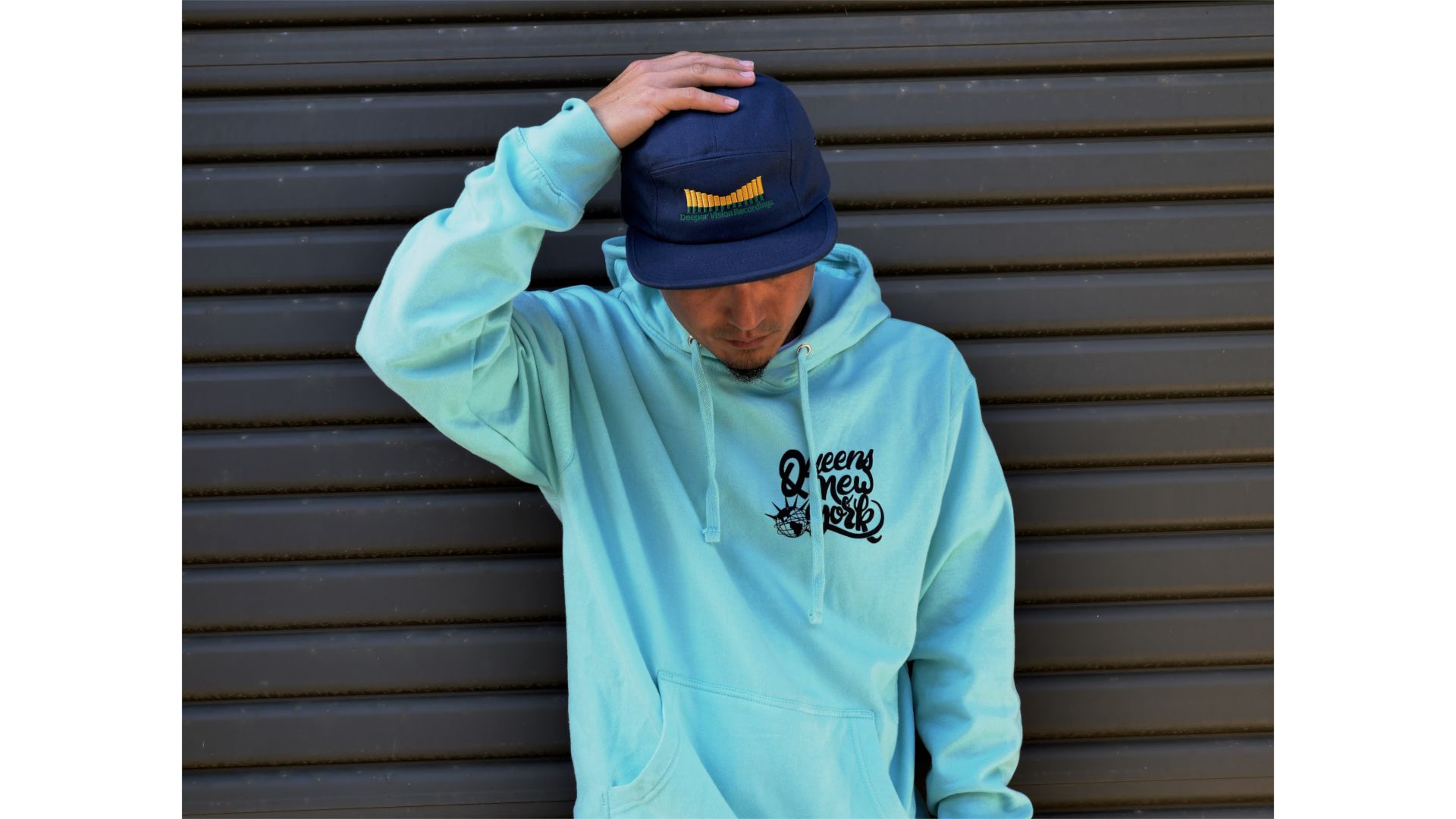 So you are a local of Maui, tell us a bit about the scene there and how you got started with music ? 
I was introduced to music at a young age by my parents and their friends playing artists from the 60-70s such as The Beatles, The Eagles, Doobie Brothers, America. The first instrument was the Ukulele which I started playing in the 2nd grade then in high school transitioned to electric guitar. From there I began to teach myself drums, bass and piano. During this time I was influenced heavily by Classic Rock/Metal then began to listen to Roots Reggae and Hip-Hop later in high school and college. As for the scene in Maui/Hawaii it has been dominated by the local Reggae/Pop music as far as radio play and live concerts. Although now days the scene has expanded to different styles of music which is reflective of the current pop music scene in the U.S. 
Traditionally Hawaii has had a vibrant live music scene, how would you say things have evolved there and what has been the influence of DJ culture ? 
Yes, live music and jamming in general is vital to the culture and vibe of Hawaii. Jamming with friends is a very common thing whether you're at the beach, a bbq, etc. We've actually ended up creating a few tracks from jam sessions and they've turned out well taking a live/freestyle vibe approach in the studio. There's definitely been changes in influences heard in the local music scene here, for example you especially can hear a Trap/Modern Pop sound in local production and vocalists the past 5 years or so. DJ culture is also prominent in the islands and with different niches on Maui, Oahu etc. I would say DJ and Hip Hop culture got going in the late 80s in Hawaii so there's definitely a strong underground scene (B-boy/Cyphers/Scratching/Sampling) as well as the more mainstream type of scene that became popular in the late 2000s (Raves/Festivals/Bar Scene). 
What was your experience from living in New York to California and back home to Hawaii ? What are the main differences in the music scenes ? 
Moving from Maui to NYC was a great experience completely skipping the west coast. I lived in Astoria from 2014-2015 then moved to San Fransisco there after. I would say the NYC/east coast vibe was definitely something I attached to immediately much more than in California and can say that that vibe is still a heavy influence for my music. SF still had a city vibe, but much slower paced and chill, almost too chill for my liking. As for the music scenes in SF and NYC there were a lot of similarities. SF actually had a more dedicated and organized Hip Hop scene, ironically more so than New York. At the time in New York the Indie Rock and DJ scene was trending. It was interesting to see the influence of the east coast on the west especially how artists and record make their way first from NYC then further west. 
What are your go to production tools at the moment ? 
Currently using Logic Pro X for production, tracking and mastering. As far as instruments there's an electric & acoustic guitar, a makeshift 'Fender' Jazz body bass, drums. Most of the other sounds that you hear in the tracks come from within Logic itself, so a very 'in-the-box' approach to creating melodies and sounds. 
Tell us a bit about your new reggae track 'Better' w/ Rexie, it has been taking off on the radio over there ! How did this song come together ? 
Yes, 'Better' has been taking off the past few months here, super stoked about that. I created a Lover's Rock/Roots dub track then sent it to long time friend on Oahu, Rexie. She quickly wrote the hook and lyrics within hours of sending her the track from there we did a mix down and had her vocals mixed by another music friend in San Diego (DM Kahn). I was surprised as to how fast this project came along, so we felt the need to push it out on social media as well as a few radio stations on Oahu and Kauai. The initial viral traction on social media was dope, and immediately could see that we've reached a different fan base with this record. As for radio, we got solid air play on both stations for a month and a half so we hope it keeps doing well and also stay tuned for the official music video dropping this summer. 
Who are your top reggae artists and who are your top electronic music artists ? 
Reggae-Scientist, King Tubby, Barrington Levy, Tonto Irie, Aswad, Hugh Mundell, Roots Radics, Father Psalms Studios 
Electronic-Shy FX, Synkro, Mala, Koan Sound, Flying Lotus, Thievery Corporation, Nujabes 
Tell us a bit about the first drum & bass production "Weight of the World," how did the musical pieces for this one come together ? Any chance for a Dirty Genes reunion ? 
We wanted to use guitars and rhodes from an original Dirty Genes Jazz/Funk track to create a remix of some kind, and it ended up becoming a very creative track once we added vocals from a Jazz artist in NYC (Mariella). Everything in that track and mix just sat well with each other and it felt very natural once the groove and chops were set. As far as a Dirty Genes reunion I've been wanting to collaborate with some members of the group but currently no plans for a reunion. 
What about 'Breathe Again' and 'Dubbed Wisdom' both seem to have underlying messages, how would you describe the lyrical themes in these two drum & bass tunes ? 
Consciousness is the underlying theme for both tracks with a sense of self-realization and oneness with the world. Considering that the beats themselves are heavy the lyrics definitely create a lighter positive vibe in juxtaposition with the beats. 
Also, tell us a bit about the vocalists on "Dream Connection" and the making of the music video ? 
The vocalist is a longtime friend from Oahu, Rev who is the brother of Rexie the female vocalist on 'Better'. All three of us were in a Roots Reggae group Inity Collective on Oahu from 2009-2012 had great time jamming with them. Rev and I would always jam R&B/Pop stuff on the side during rehearsals and came to the realization that we should push some of that type of music out on the side. Since then, we've been creating solid tracks so be on the lookout for his EP dropping later this year including a UK Garage single. 'Dream Connection' was the perfect fit for Rev's vocals, so after Ted sent the dub we had 73v3n7, another long time music friend write the lyrics, hook and raps. We then sent the reference vocals to Rev from there he sent us back his versions. For the video we shot on Oahu it was quite a process about a year of organization and planning, but definitely well worth it. Everything came together when we got to Oahu and with the help of some old friends it was a successful project. The scenes and transitions came out well with different shots on the island ranging from urban to island vibe as well as cut scenes with extras and some dialogue. 
Thanks for taking the time to speak with us and share some history and insights ! Where can people catch your livestreams and what are some upcoming releases ? 
You can catch my streams and content at https://linktr.ee/dr.dubnstein and at https://twitch.tv/808dubz. 7s3v3n7 and I have a Boom Bap/Scratch beat tape dropping May 5 called 'Tape Tooth', a 80s/Vaporwave/Future Funk album in July and also have two R&B singles with Rexie dropping later this Spring and Summer so stay tuned for those projects. Big ups for the interview and big up to DVR for the continued support and collaborations.