E-LISA is a unique musical force, as both producer, vocalist and instrumentalist of her own unique style of Drum & Bass and a few other genres. Also, having the brand new release of her debut EP Reasons on Deeper Vision Recordings this week and a forthcoming EP this summer on Ray Keith's Dread Recordings, we caught up with E-LISA to learn more about her musical background, her production process and the future of Drum & Bass.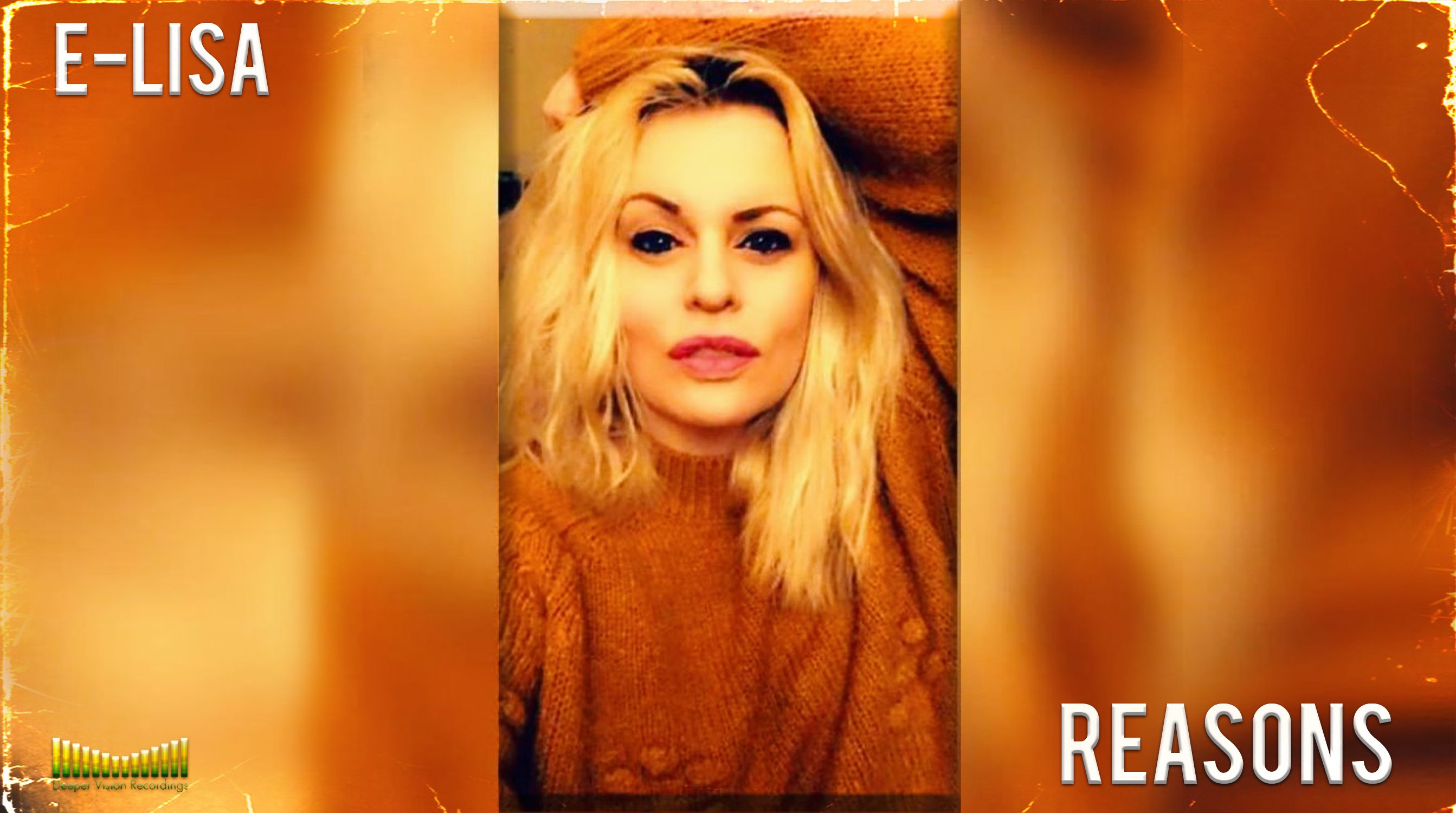 What are some of your biggest musical influences?  
When it comes to drum and bass I think I definitely get inspiration from Calibre, Lenzman, Dimension and more recently Munrroe. With Other genres my inspiration comes from bands like Portishead, Gorillaz, Massive Attack and a lot of old house music, RnB and Hiphop.  
Tell us about your classical music background.  
So I learnt to play the piano by ear and then moved on to lessons reaching grade 6 then moved onto playing in the Essex youth orchestra on clarinet to grade 5. The violin, I never really took to, but I did grade 3 violin and gave up. I taught myself to play the guitar and that's about it really.
What is the scene like in your part of England?
In Southend-on-sea We are a seaside town at the estuary of the river Thames, we have a small but devoted dnb community and we have lots of small events going on. It's definitely one of the most popular genres in our town. We are only a 40 minutes train ride to London so the option to rave in London is quite popular. There are some great artists come from our town including Decoy with many up and coming as well. Andy C is from Romford Essex (not far) and Ray Keith is also from Essex (Colchester) which is to the north of our county.  
What have been some of the advantages of technology when it comes to production and DJing over the course of the past year?  
We have been able to continue playing to an audience via zoom dance (an online nightclub that uses the app Zoom) I've also been a judge on Mixmaster which was a DJ competition all done via Zoom as well. For me lockdown was about adjusting and I'm very privileged to have continued to play music to people and give new artists a way to show their talents through the competition. It's also been harder for me to concentrate on producing as I am a mum and had my children at home off school, so finding time to produce has been challenging to say the least!
What DAW and supporting plugins/programs do you use for production? and or supporting instruments, Keyboards, guitars etc. 
I use ableton live suite version 10. I mainly use serum, massive and Icarus. For vocals I use melodyne and Antares plug ins. I have full size M-audio midi keyboard and an aston spirit mic and Aston halo. And I have 2 guitars. I also have a box of percussion and a melodica
Tell us about your forthcoming EP "Reasons"
The tracks in Reasons all come from the heart. I write my lyrics and sing on most of my tracks - so they are all very personal to me. When I write a track I try to create the theme in the sounds and mood of the keys chords and melodies. Lots of piano, deep rolling bass lines (I love an 808 sub) and I like to create a mood in the tracks.
What do you see for the future of Drum & Bass?
I'm very excited to be working with Deeper Vision of course, and will continue to do so. I have an EP also due to be released on Dread Recordings this summer. I've signed an exclusive (UK only) deal which will lead to 2 more EP's a 12 track album and a live tour. After that I'm going to just keep doing what I do and see what happens. My Love for music is what drives me and nothing else.
Check out, E-LISA's debut EP "Reasons" on Deeper Vision Recordings
https://www.junodownload.com/products/e-lisa-reasons/5066576-02/